Our Veterinarians
Lafayette Animal Hospital has a skilled team of veterinarians who welcome you to our practice. At Lafayette Animal Hospital, it is our daily privilege to provide quality vet care to your cherished pet, with compassion and competence. We hope to ensure a positive impact on our patients, pet owners and the local community.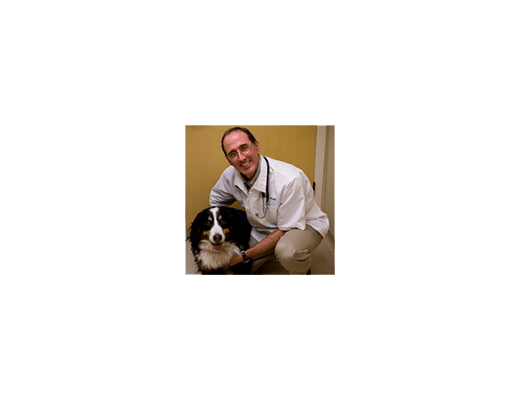 Dr. William Kestler, M.D.V.M.
Dr. William Kestler grew up in the Southern California town of Lancaster. He received his Bachelor's degree from Loyola Marymount and is a 1992 graduate of the UC Davis School of Veterinary Medicine. In 1996, he joined Lafayette Animal Hospital and is now one of the managing veterinarians along with Dr. Radcliffe. His special interests in veterinary medicine are the care of geriatrics and internal medicine. He especially enjoys getting to know his animal patients and their owners.
He lives in Danville with wife Liz, and their two teenagers Thomas and Emily, two Golden Retrievers Seamus and Daisy, and an orange tabby named Orangeboom. In his free time, Dr. Kestler enjoys spending time with his family, bicycling up Mt. Diablo, camping, and going on adventure outings with his son's Boy Scout troop.
Dr. Maja Drozdz, D.V.M.
A life long dreamer of being a veterinarian, Dr. Drozdz started her work by caring for horses and her pet ferret. She quickly grew an appetite to explore all species of animals and ended up traveling to the country of Namibia in Africa during her college years at William Paterson University (NJ). There she learned the amazing relationship of the human animal bond that has become a key feature in her practice of medicine and has fueled her drive for a more compassionate edge in practicing veterinary care. A graduate of Tufts University in Massachusetts in 2012, Dr. Drozdz went on to complete a small animal rotating internship at the ASPCA Bergh Memorial Hospital in New York City in 2013. She has fostered her compassion of animals and their owners by volunteering both abroad in Mexico and with local underprivileged families at monthly vaccine clinics and wellness checks with an organization in Berkeley. If she is not out hiking with her 2 rescued dogs, Dr. Drozdz can be found at Lafayette Animal Hospital engaging in her specialties of preventative medicine and dentistry. Dr. Drozdz is very passionate about bringing her understanding and importance of the human and animal bond to our clients at Lafayette Animal Hospital.
Dr. Carlin Kelly, D.V.M.
Dr. Kelly grew up in Cleveland, OH, where she developed a passion for animals riding and showing horses. She went to college at Mercyhurst University in Erie, PA, where she was captain of the equestrian team. She then attended veterinary school at The Ohio State University. She started her career with an internship at an equine practice in Charlottesville, VA, and then worked as an associate for 3 years in an equine practice in Richmond, VA. After moving to California with her husband she ventured into companion animal practice. She is excited to continue her career in companion animal medicine with Lafayette Animal Hospital.
When she isn't working Dr. Kelly enjoys traveling and outdoor activities with her husband and dog Riley. She also enjoys spending time on the couch with her cat Darth Vader.
Dr. Wayne Tse, D.V.M.
Bio Coming Soon!